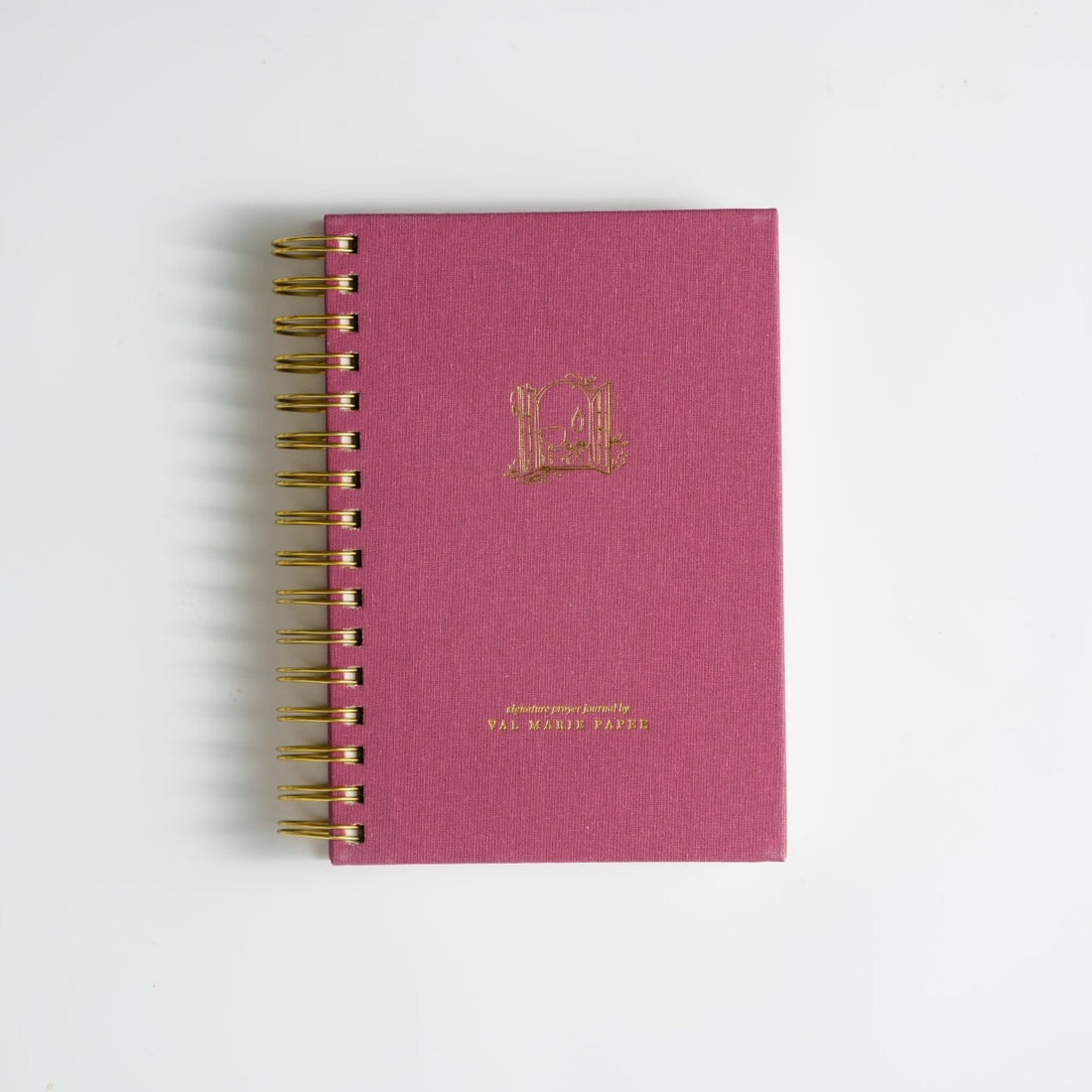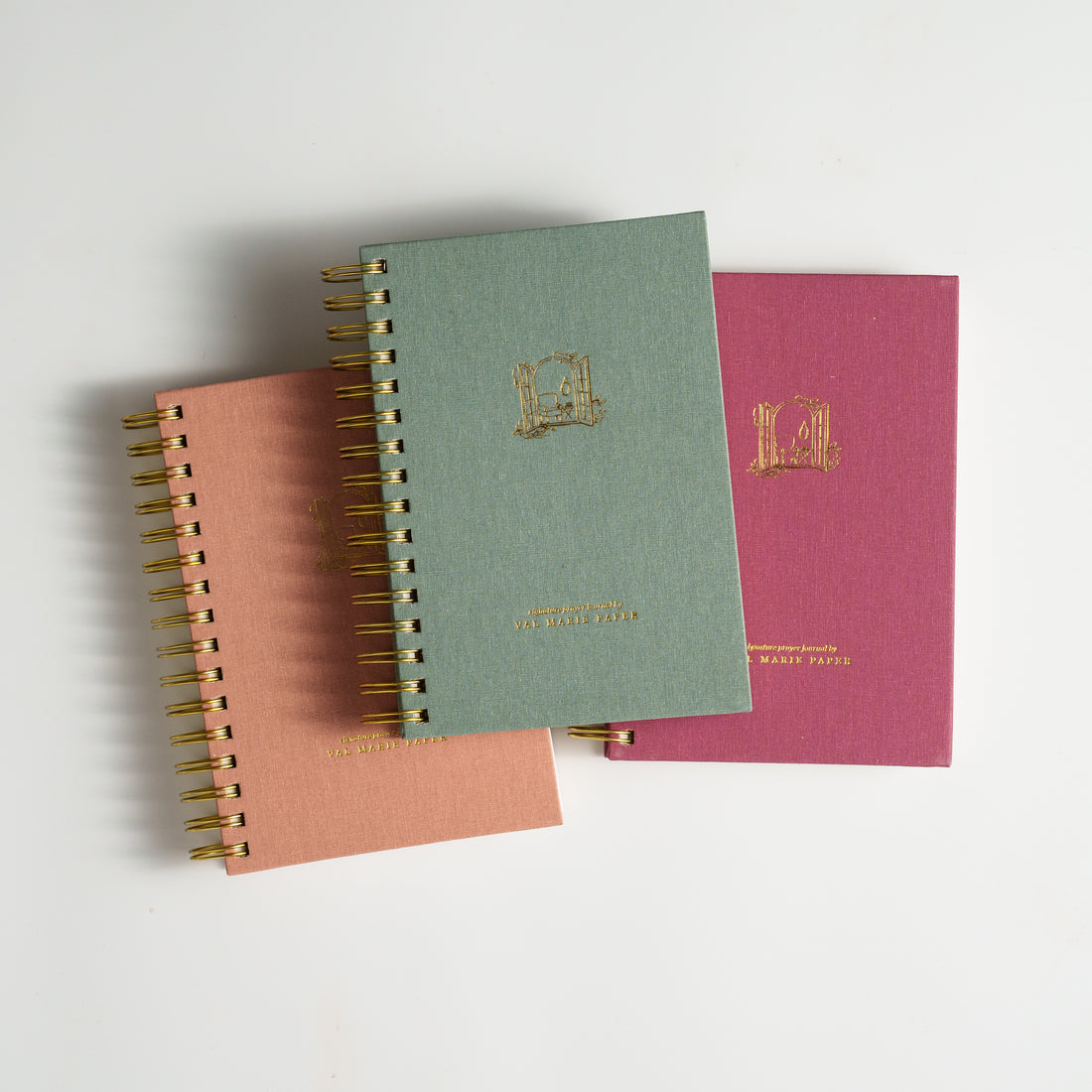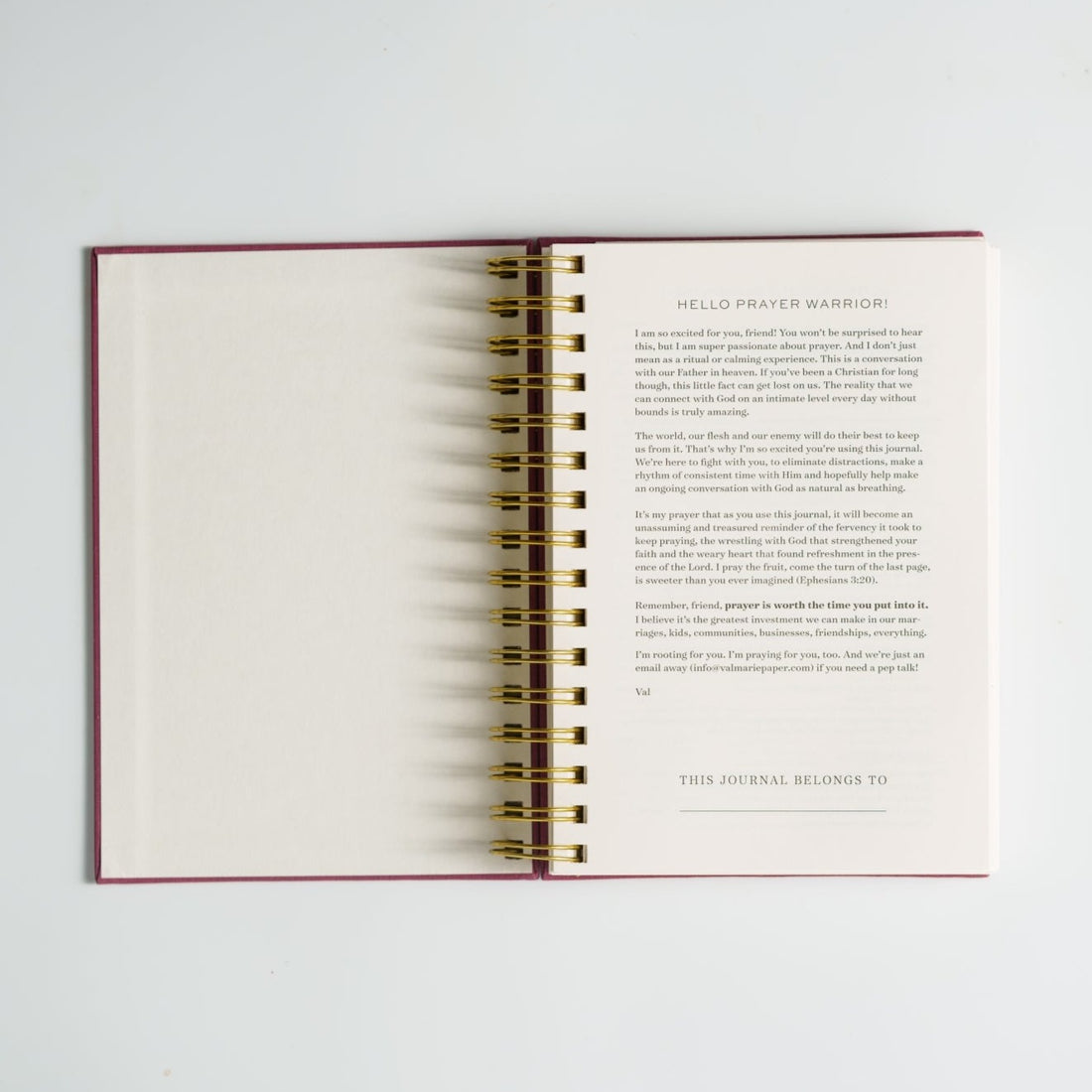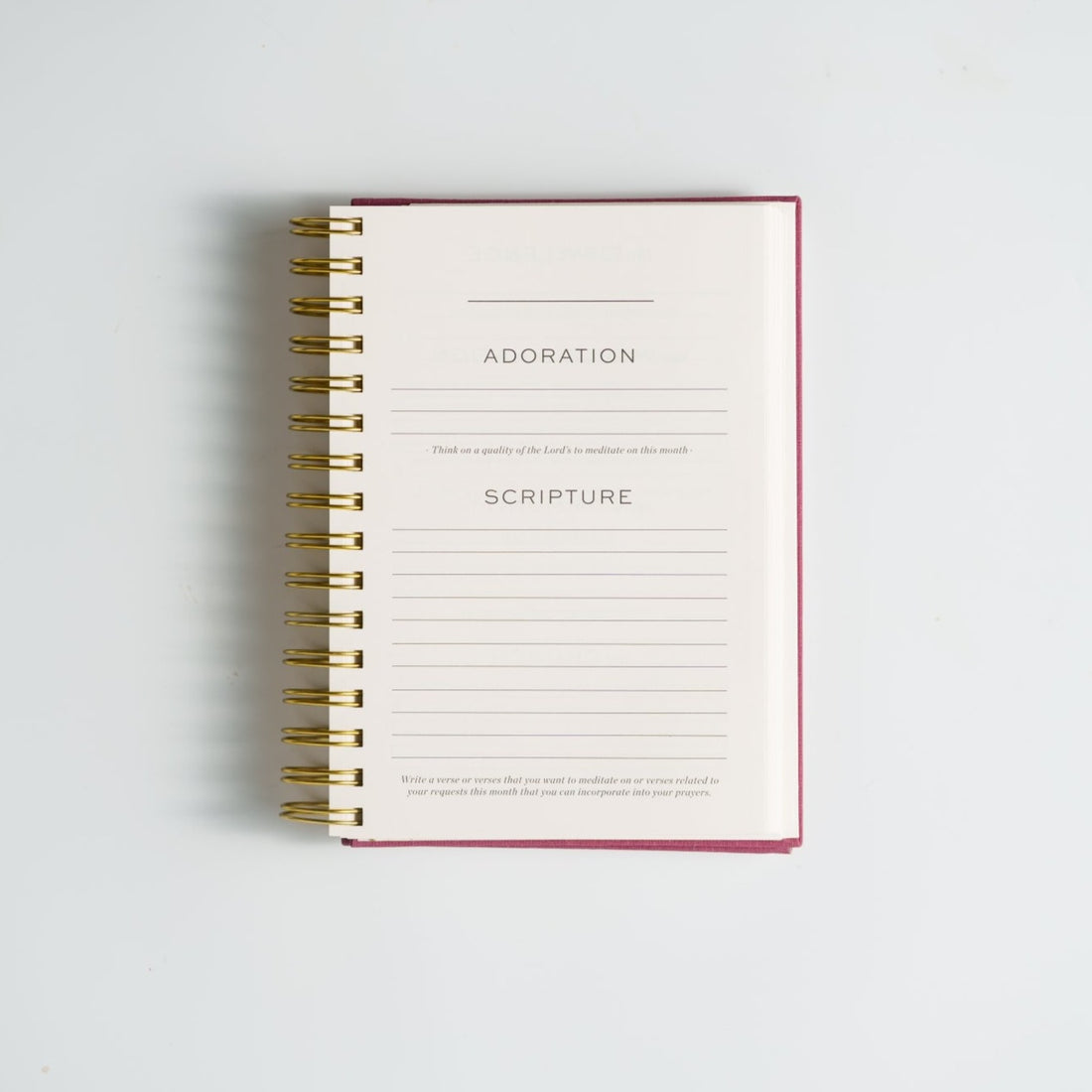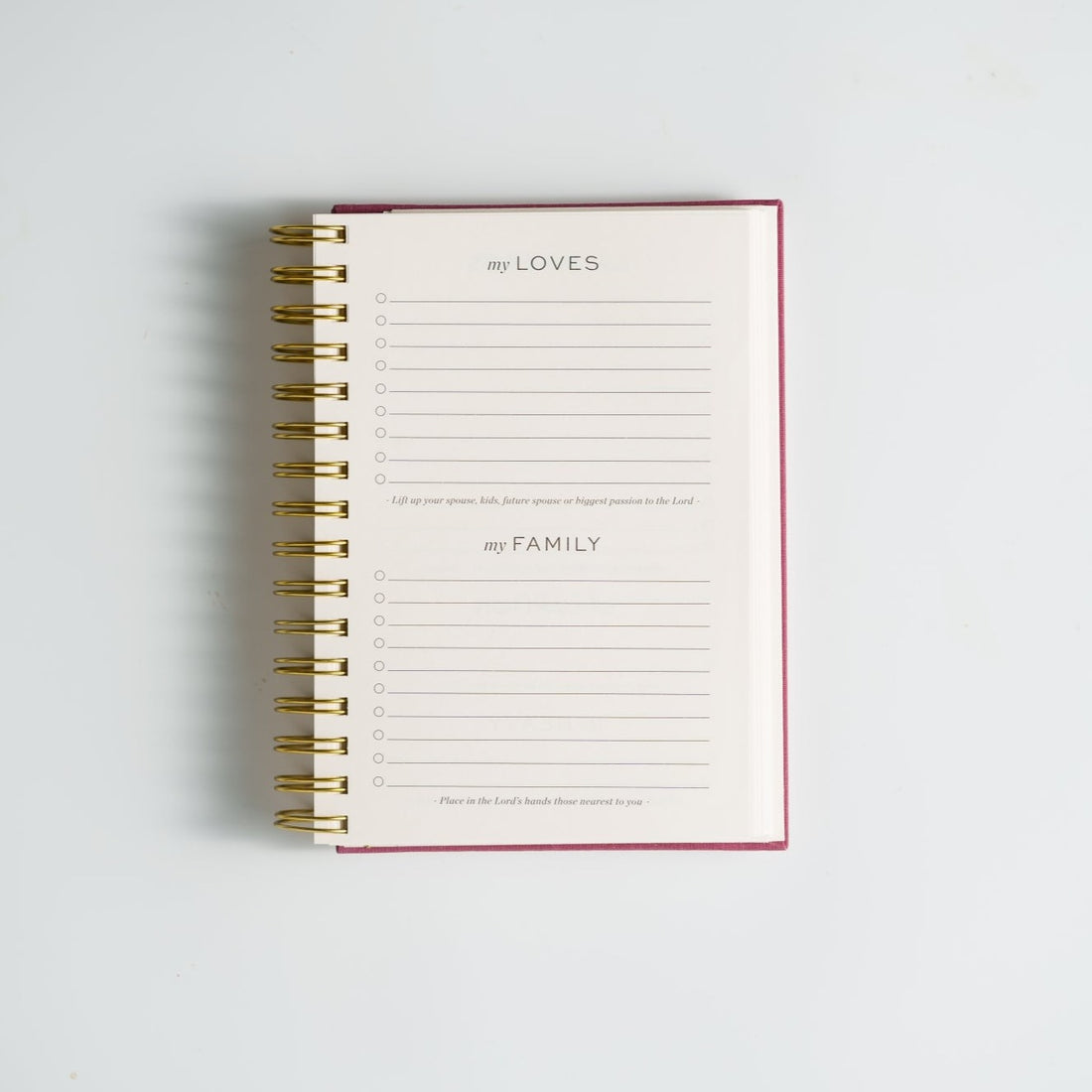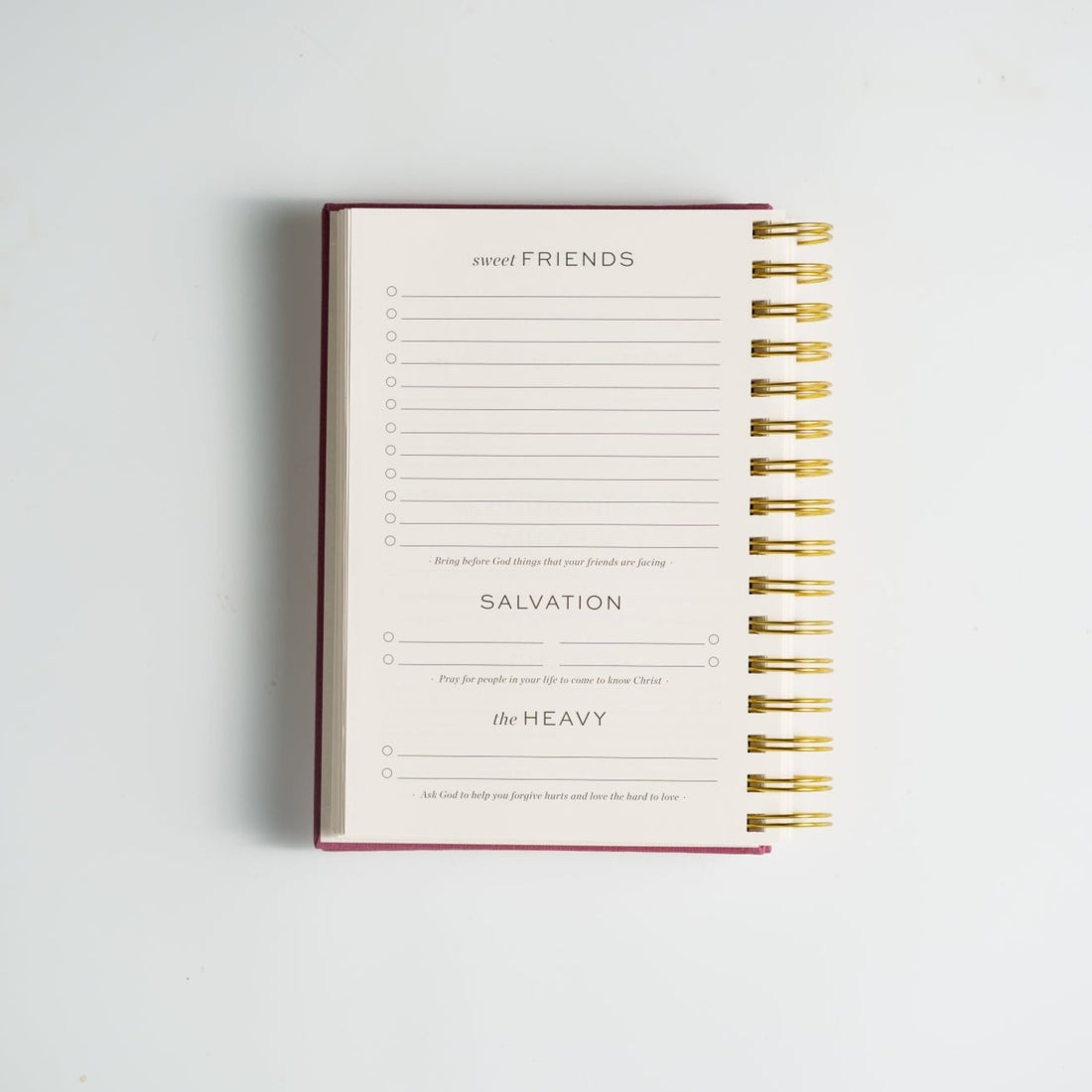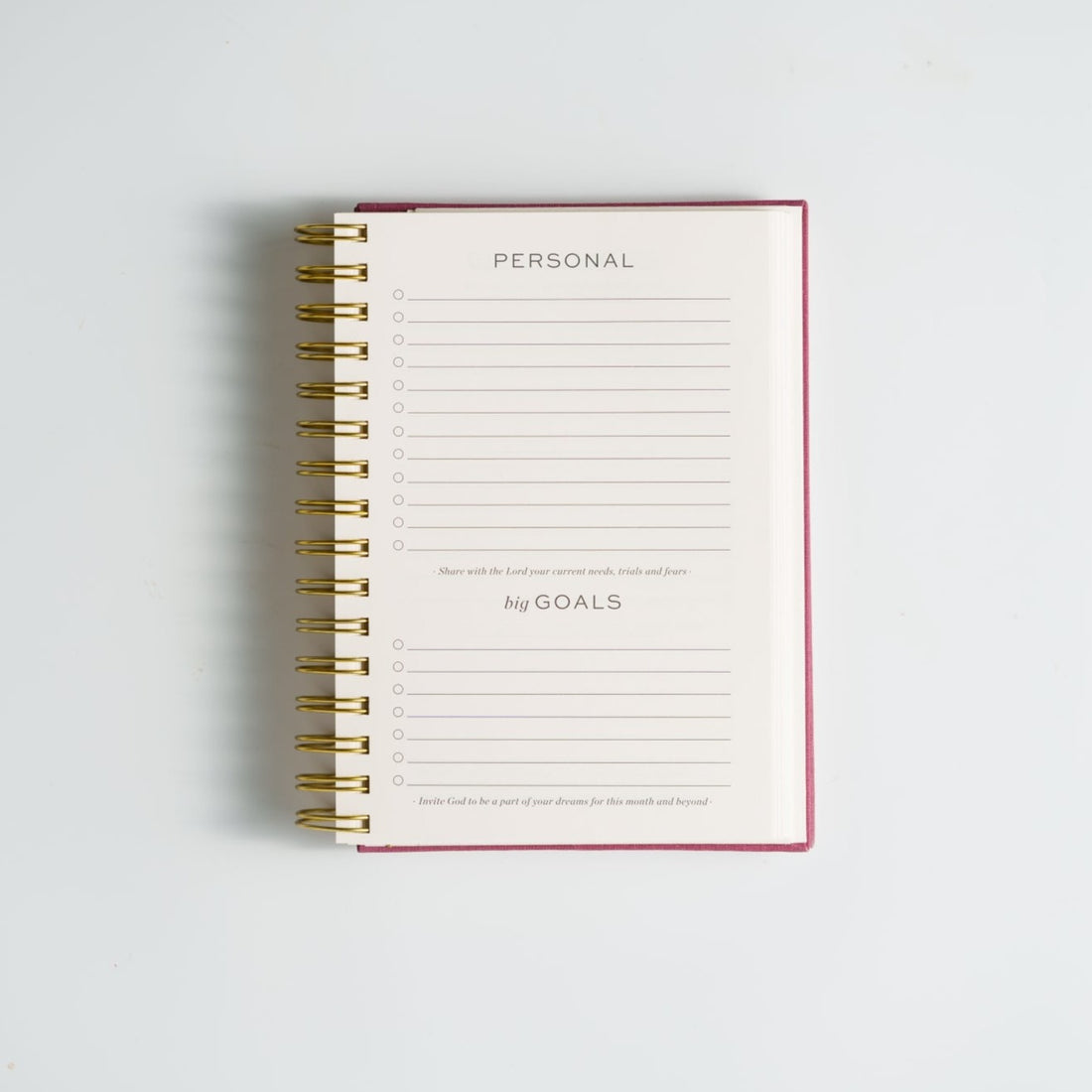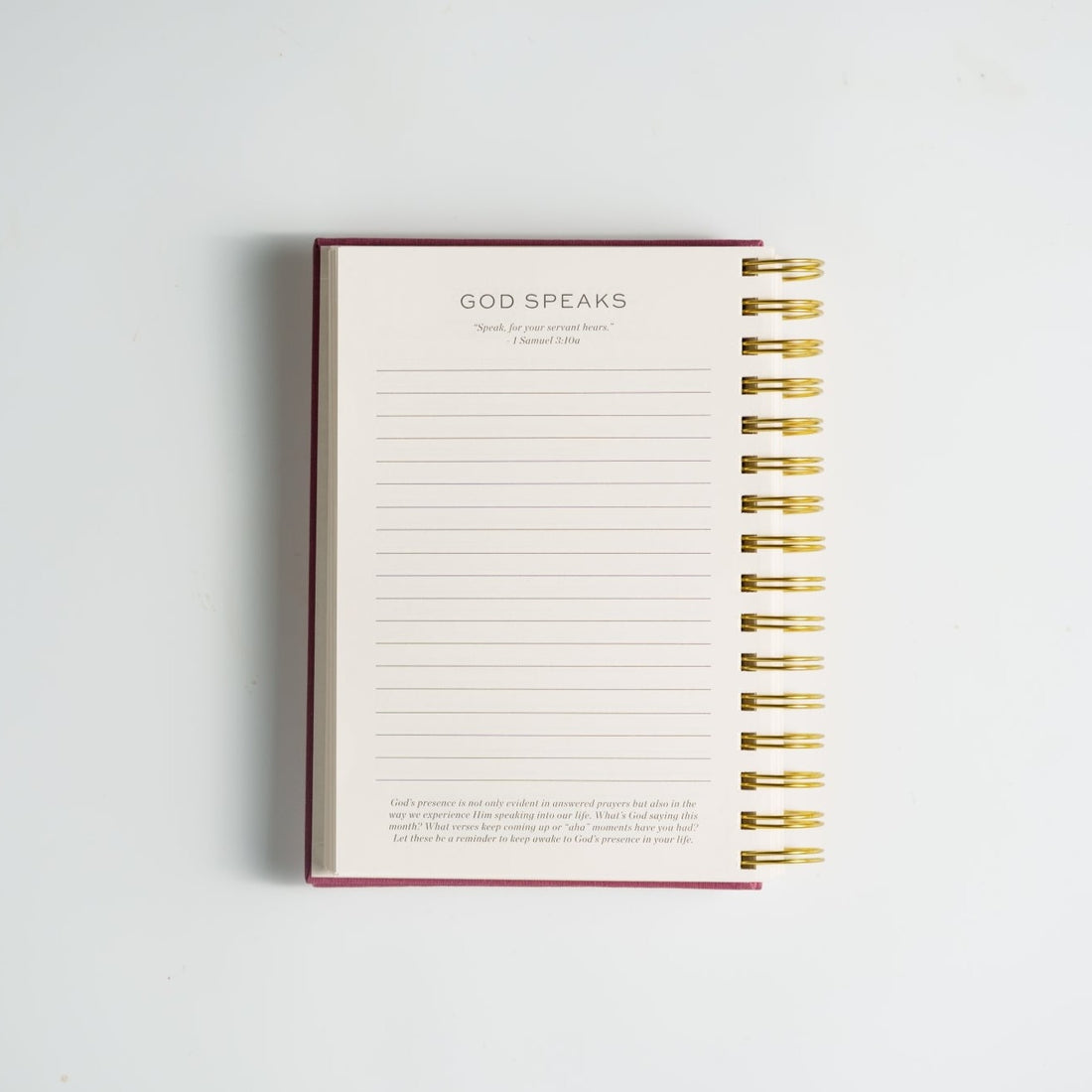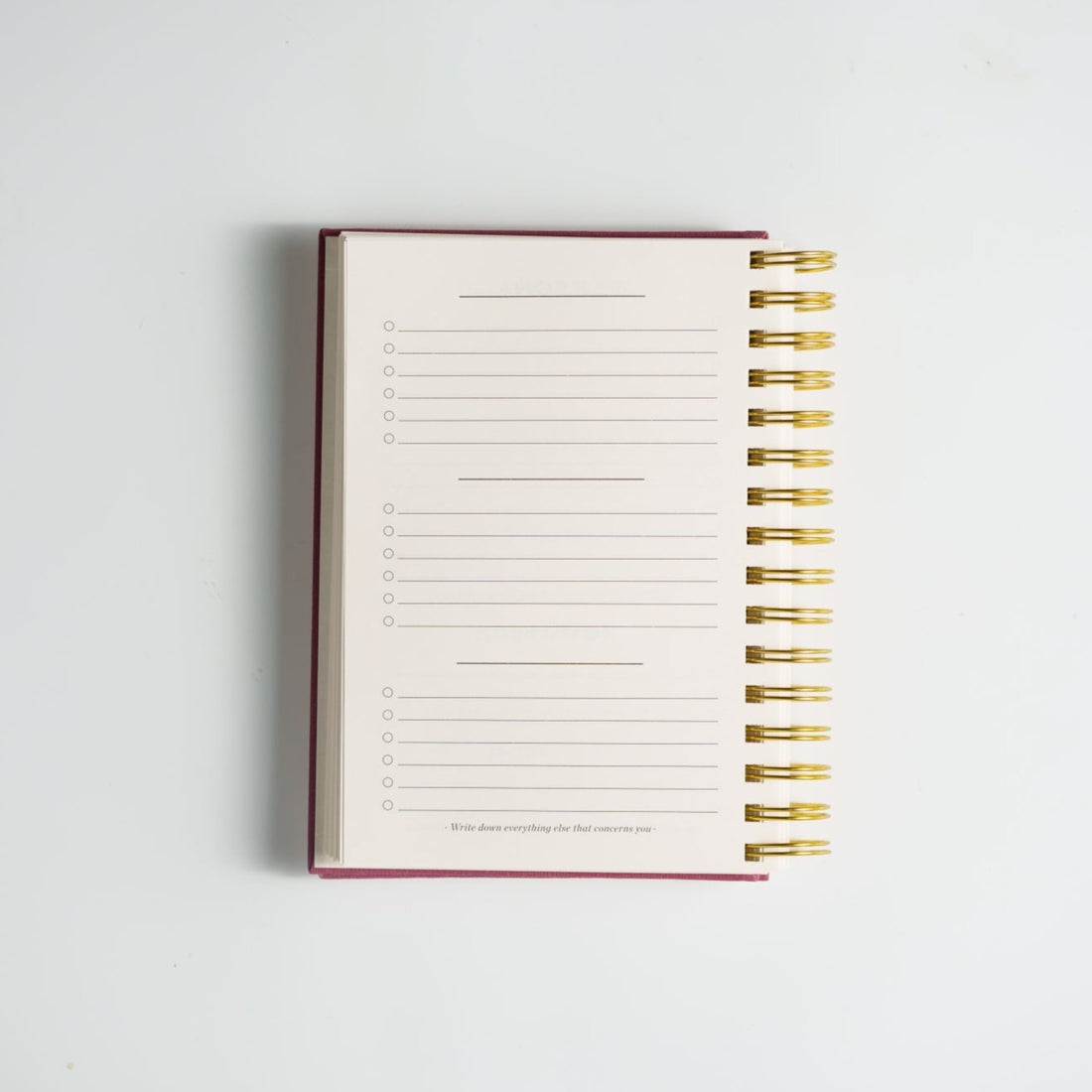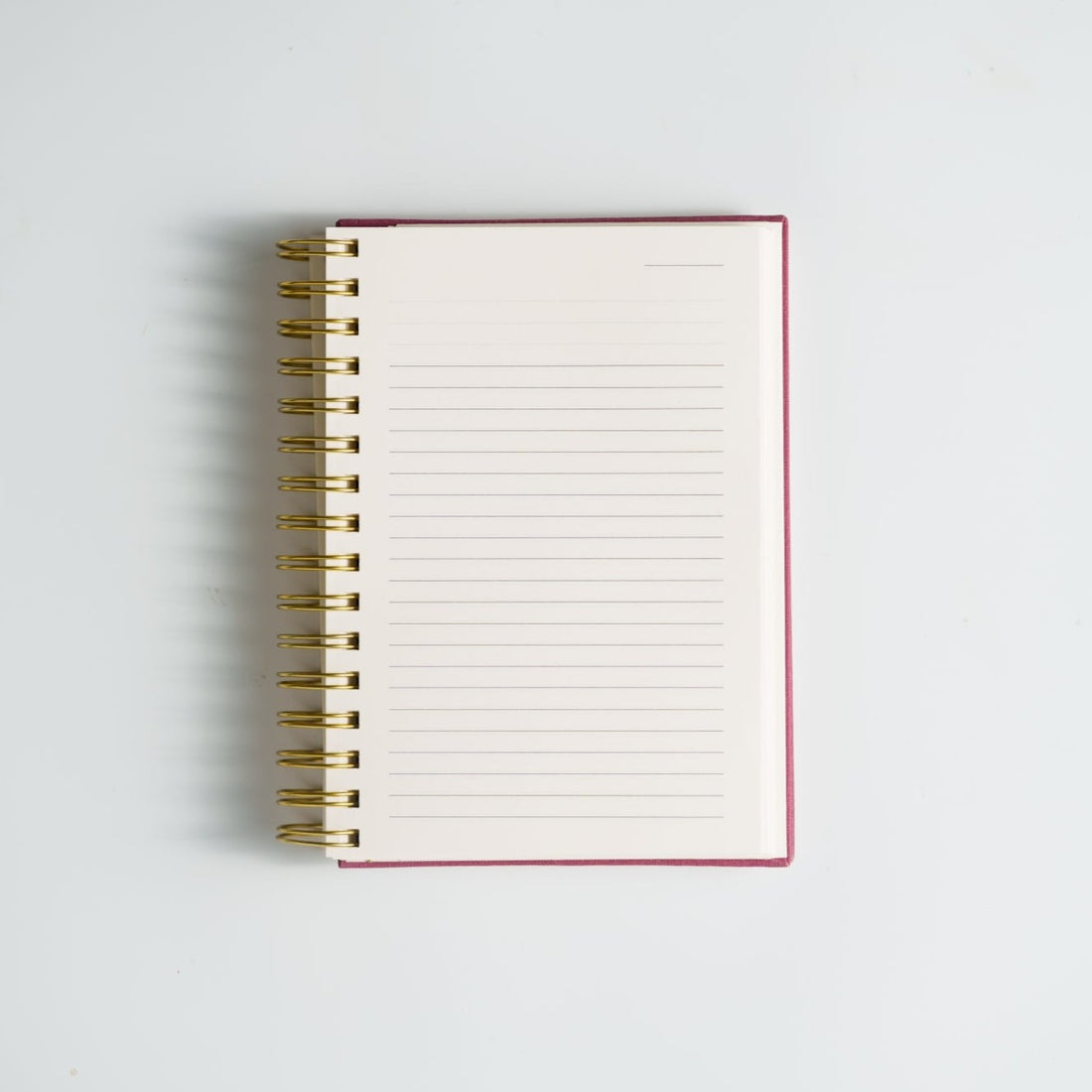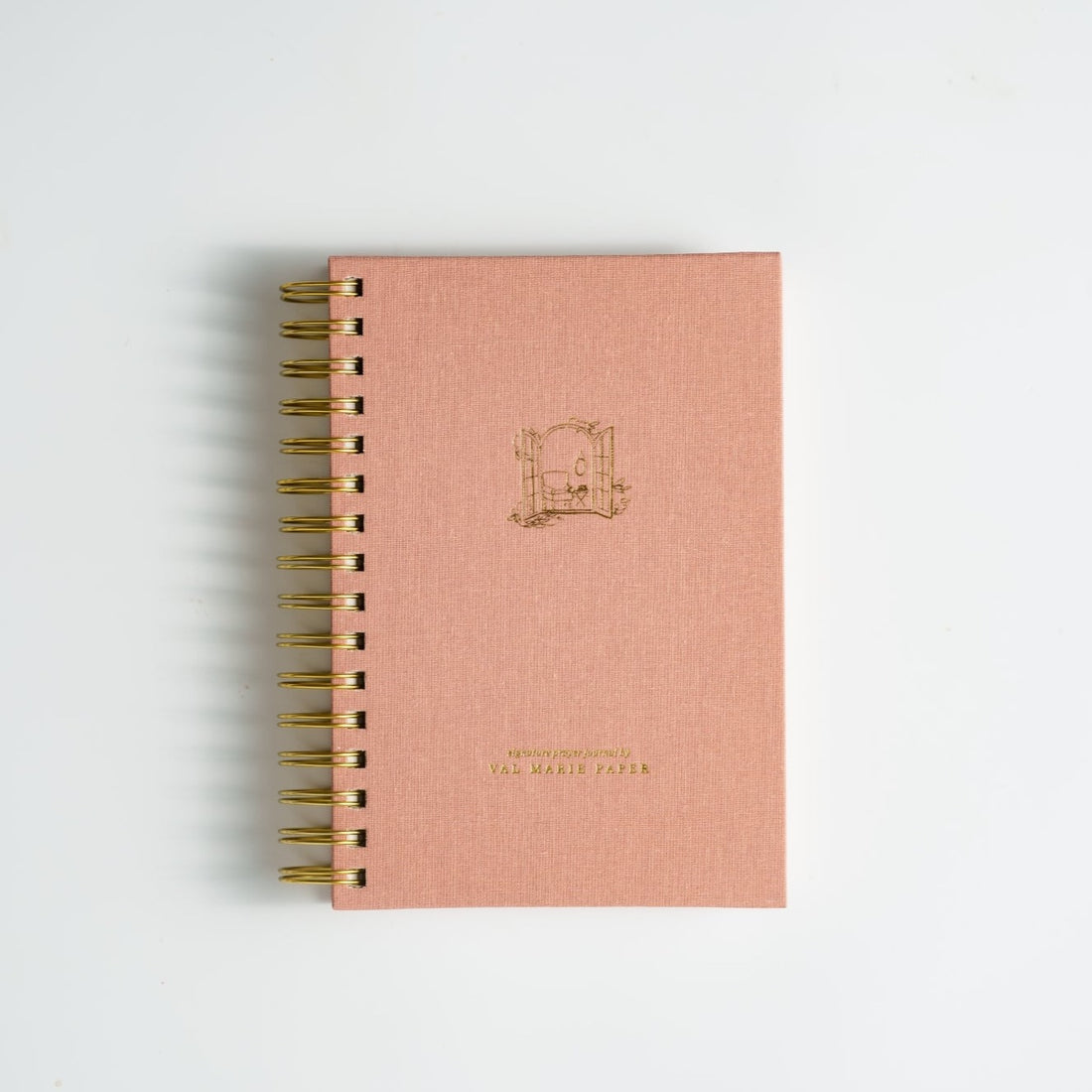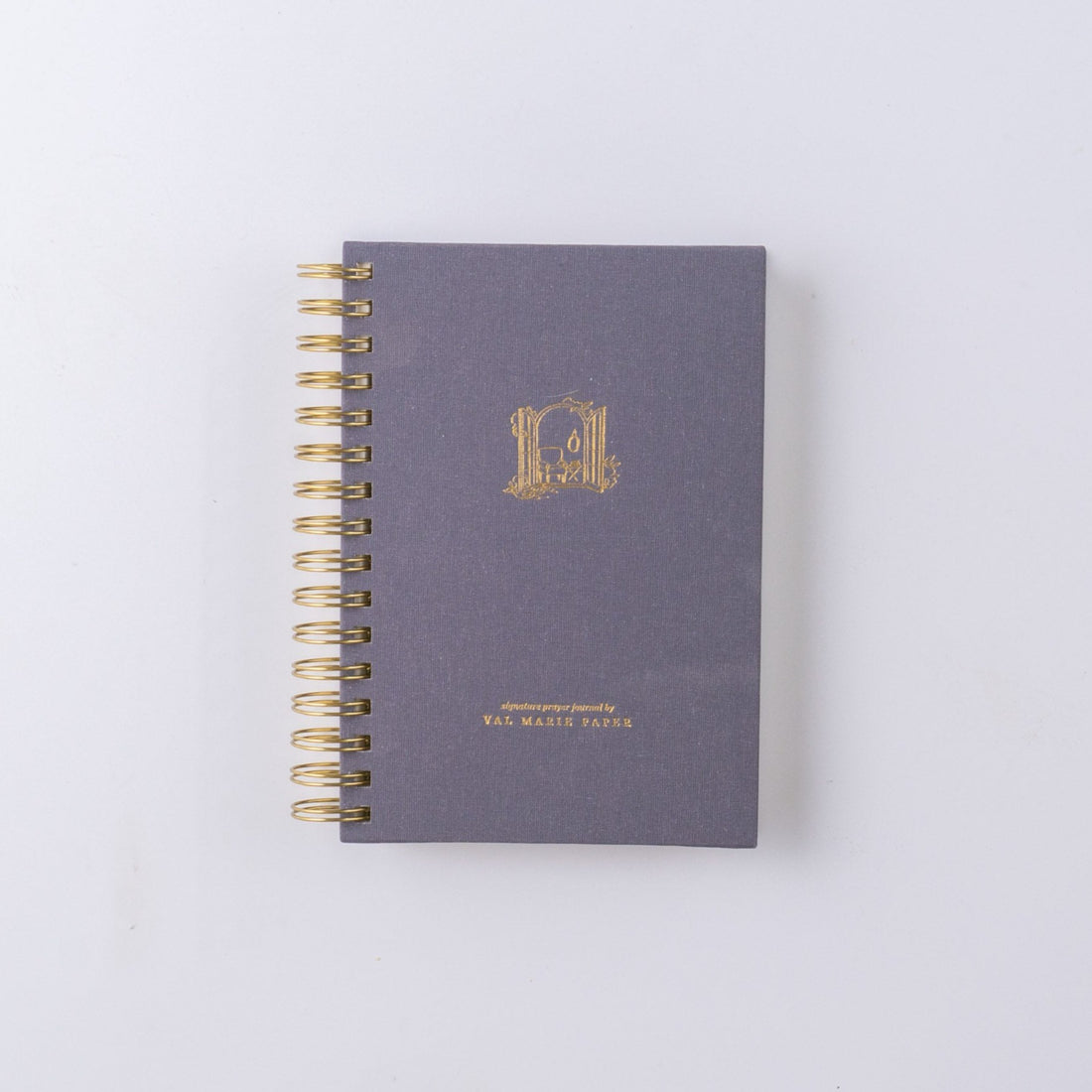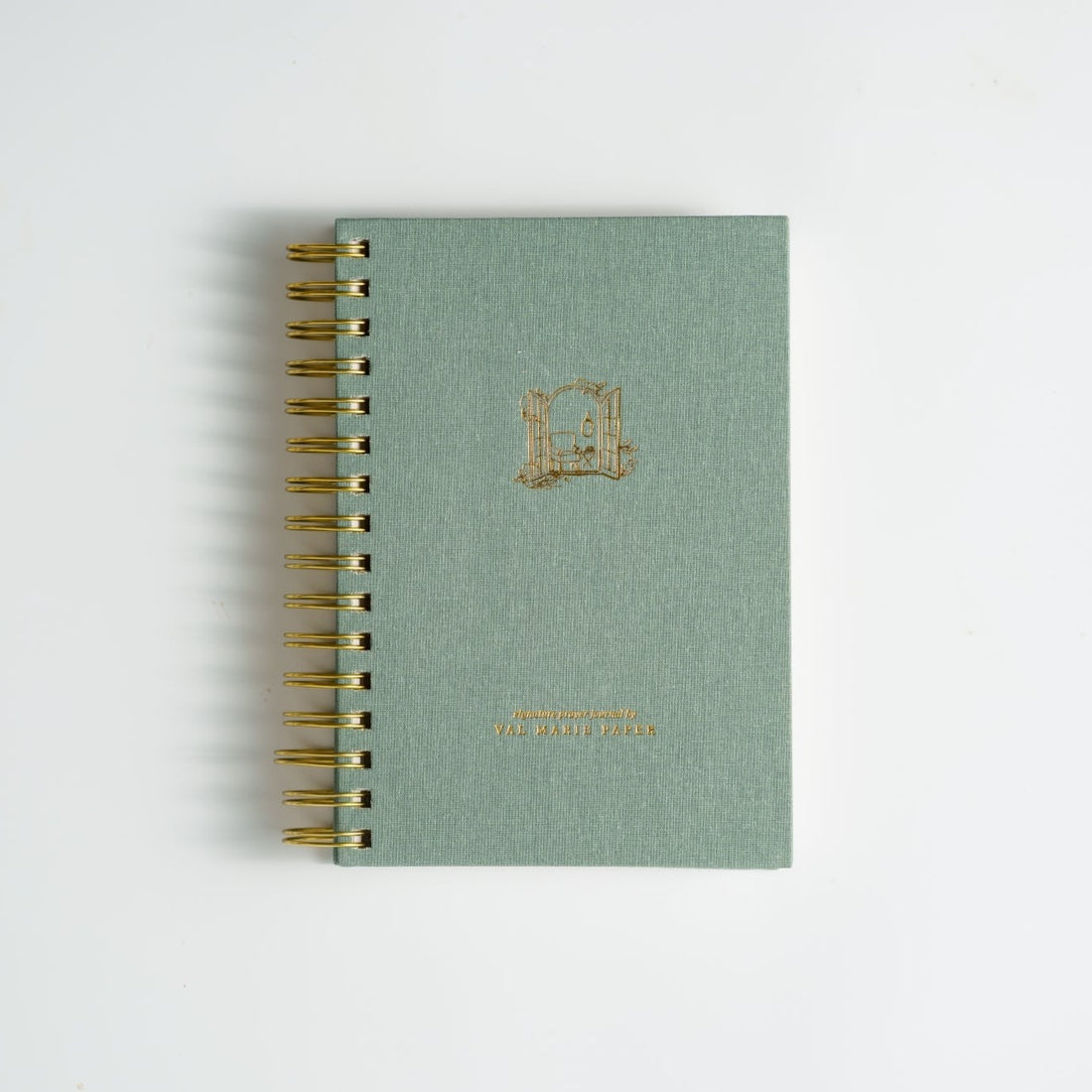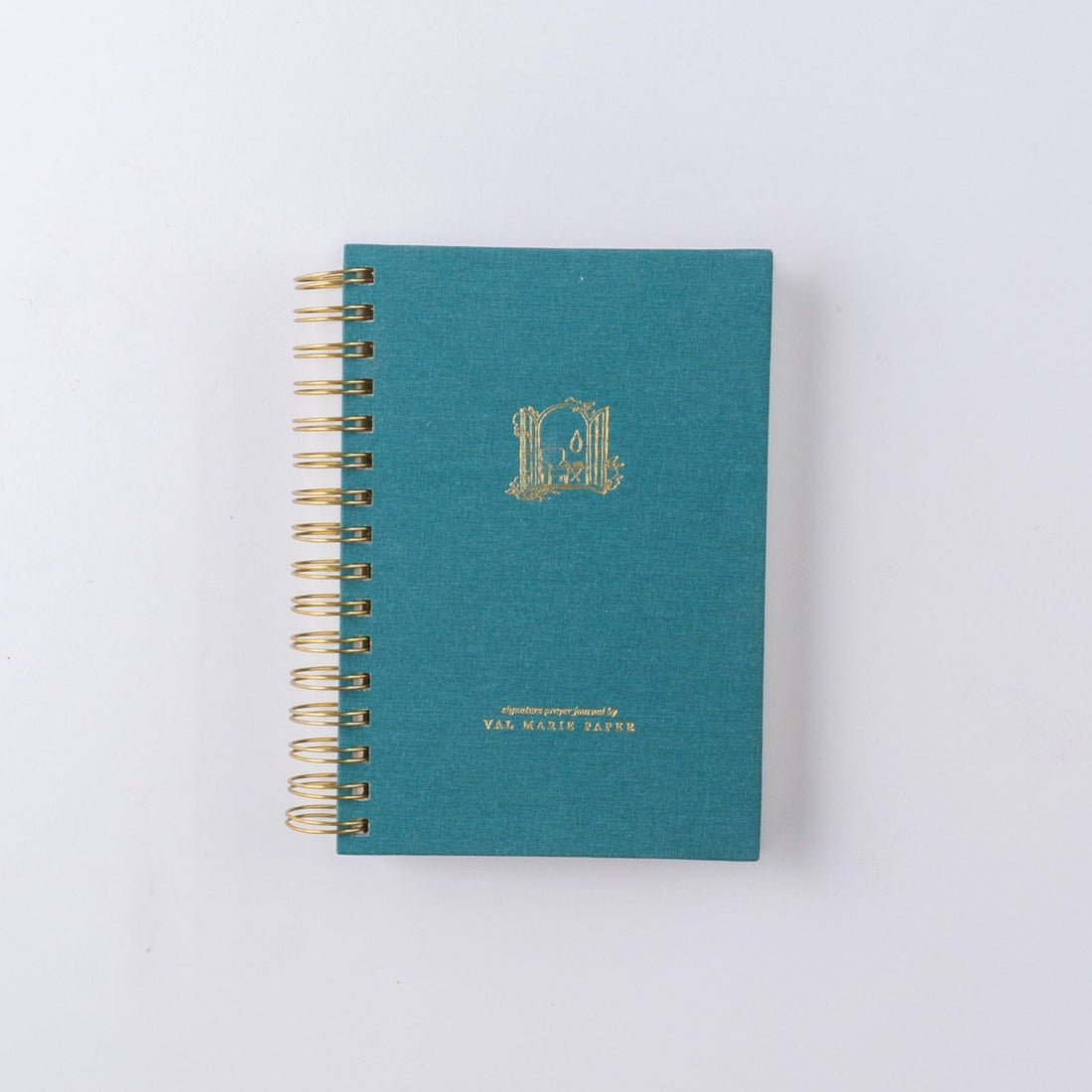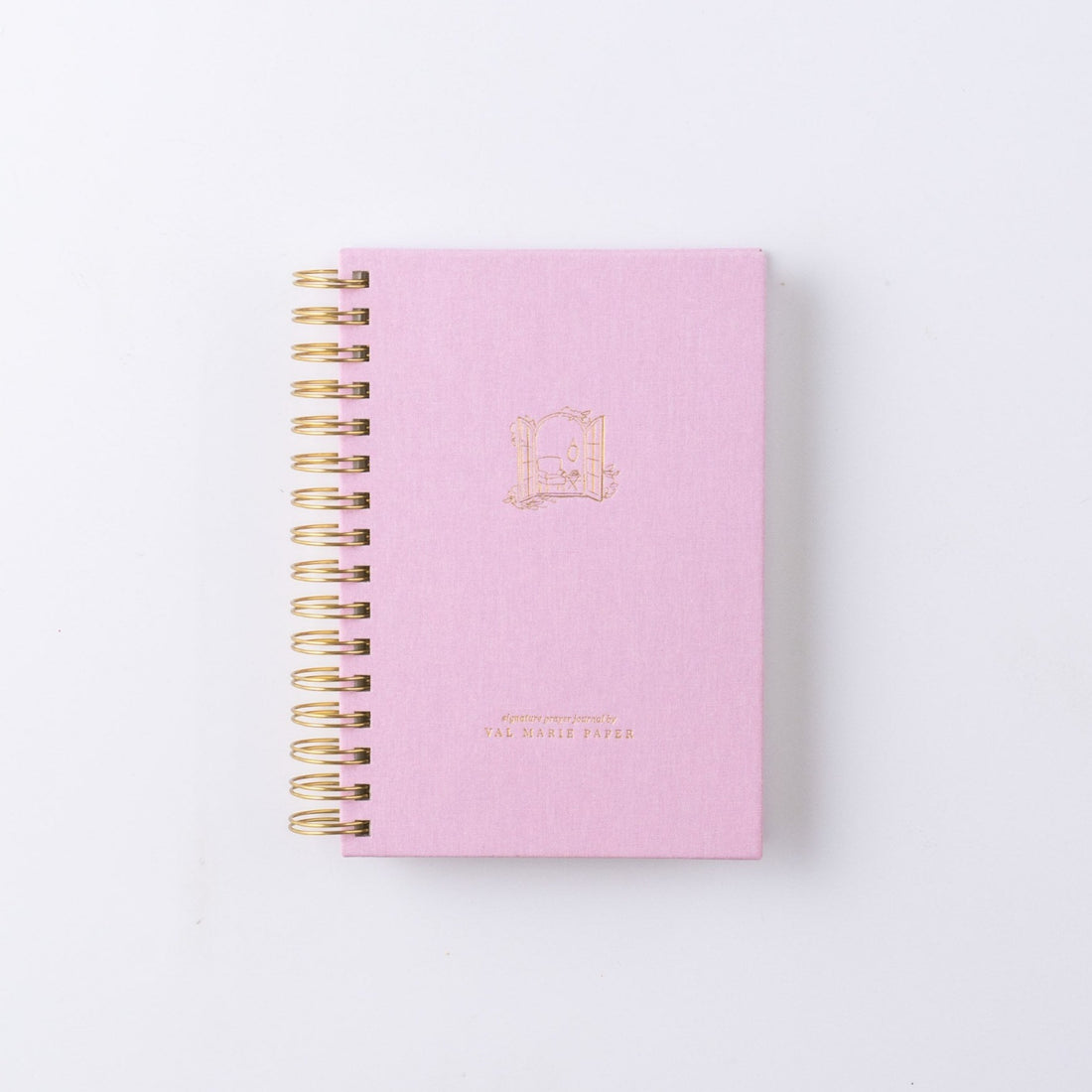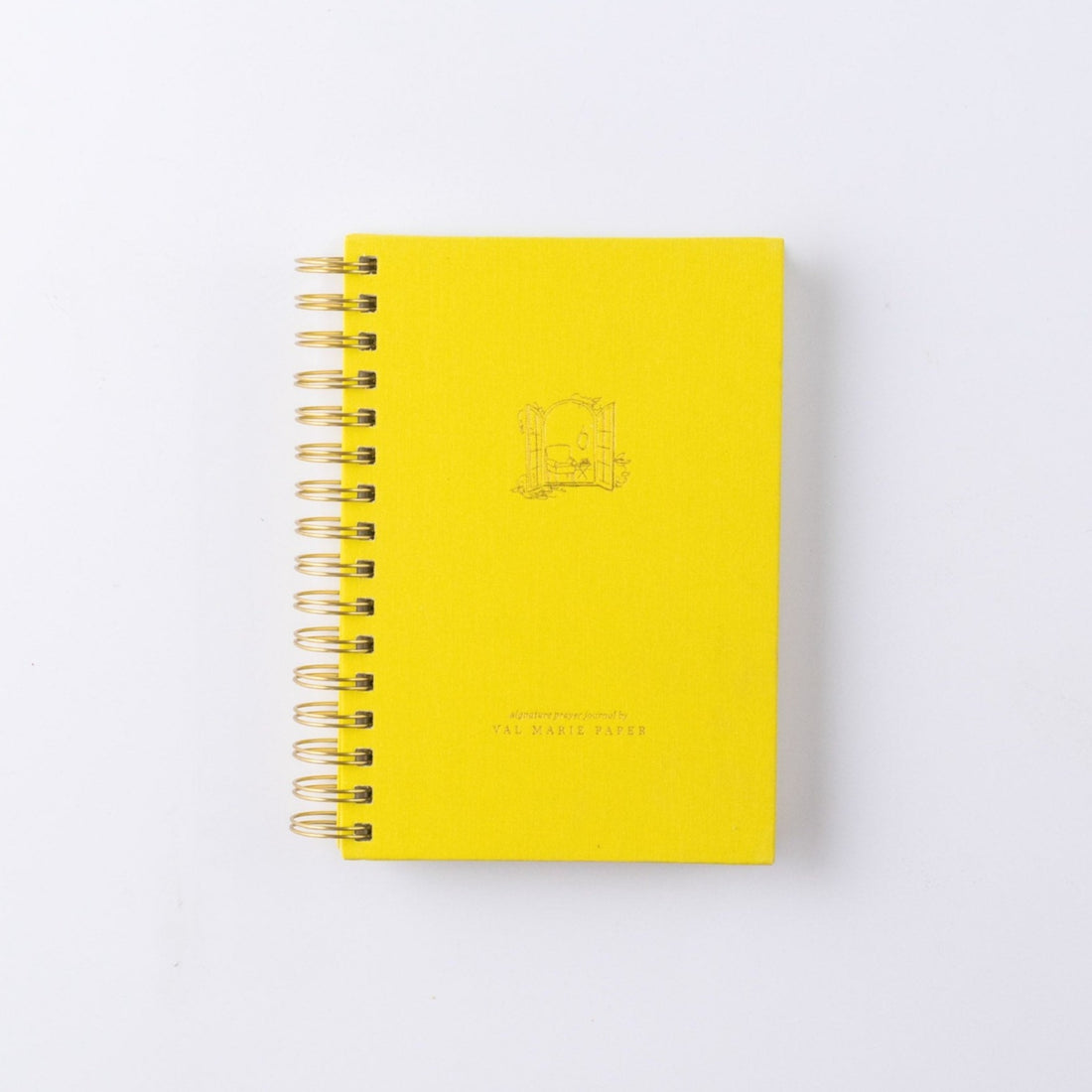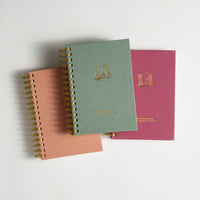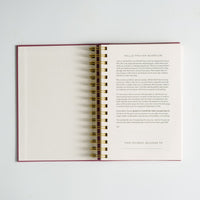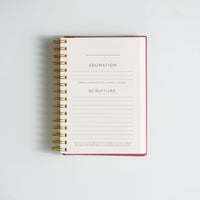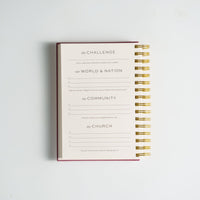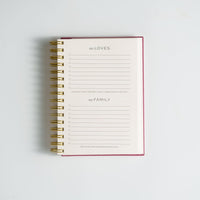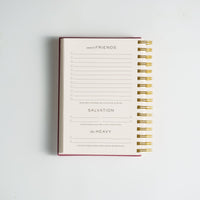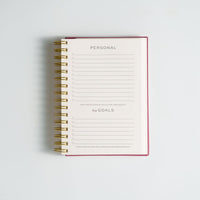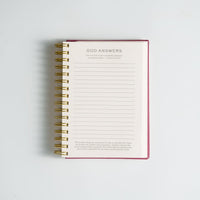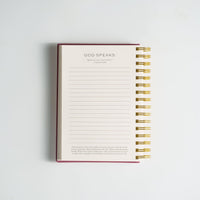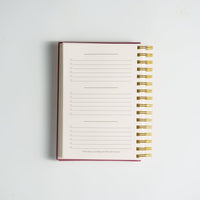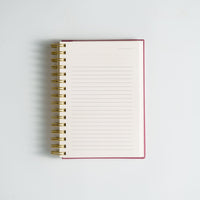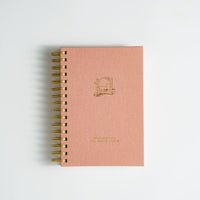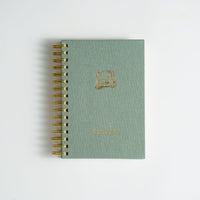 Signature Prayer Journal (6-Month)
The last day to order for Christmas delivery is 12/14. Please choose Priority shipping to ensure your package arrives safely by Christmas! Due to the busyness of the season, we can't be responsible for delays once the package enters the hands of USPS, but Priority shipping will allow for tracking and replacing of lost orders.
When we started creating prayer journals, we just wanted to help women clear the distractions--but the Lord had more in mind. This most recently designed journal is the answer to 'what's next?' for the gal who's waking up each morning expectant for what God has for her and ready to live from the outflow of a thriving prayer life.

Our Signature Prayer Journal is meant to help you experience a greater depth in prayer by writing out your prayers daily.
Please note that this journal is different from our Rhythms Prayer Journal in that it contains six undated months of prompts and writing space.
Although it has fewer months, it has more lined writing space to encourage written conversations with the Lord.
has had success with our format or is already praying consistently

is ready to take on a new challenge in her prayer life

desires daily writing space for journaling prayers and gratitudes

wants to move from talking to listening by using the "God Speaks" section
Not sure which journal is right for you? Click here!
THE FORMAT:
Monthly Prompts - There are 6 months of prompts to organize your prayer requests for Our World & Nation, My Community, My Church, My Loves, My Family, Sweet Friends, Salvation, The Heavy, Personal, Big Goals and three blank sections to customize yourself. There are also sections for keeping track of answered prayers, adoration, Scripture, and a challenge or goal to make prayer a habit.

Unique to this journal is the "God Speaks" section to encourage you to listen to the Lord and record what He's saying to you that month.

Gratitude and Conversation - After each month's prompts are 29 lined pages. Each page starts with three dotted lines to record gratitudes and the rest of the space to write out your prayer.
THE DETAILS:
Pocket in the front cover to hold notes.

Plastic bookmark that snaps into the coils

.

5.5" X 8" | Hardcover wrapped in 3 linen fabric options | Gold embossed

222 pages total (Prompts Section - 6 months with 8 pages for each of the months | Gratitude and Conversation - 29 per month or 174 total)

Thick pages that won't bleed. 120 gsm. 

Comes in a keepsake box.

Get a monthly reminder to fill out your journal by texting VMPPREP to 

(888) 421-7468!

Naomi Paper Co. is our letterer for 2024 Rhythms + Compose.
Curious how you might use this in daily life? Watch this short video!
Why am I not able to put in any coupon codes?
Our 20% off deal for Black Friday is already applied to your order and can't be combined with other offers, including our usual bulk discounts or rewards points. You're automatically getting the best offer available to you!
We normally ship every Monday and Thursday but this time of year we try to ship out as quickly as possible! Most orders from Black Friday on are shipped Priority (2-3 day shipping). As long as you order by Dec 14, you should receive your package in plenty of time to put under the Christmas tree! Orders made between Dec 15 - 25 will ship Dec 26. For questions about your order, please contact orders@valmariepaper.com.
We can send a short (1-2 sentence) note with a gift order! Leave the wording you would like in the notes section of your order. We are not able to offer gift wrapping at this time.
ORDERING INTERNATIONALLY? 
We do ship internationally to some locations, although shipping costs are typically high. If you have someone in the States that you can ship to, Cyber Monday will be the best day to purchase a spiral prayer journal because of the $5 flat expedited domestic shipping deal. Click here for more details on international shipping!
If you changed your mind, we are happy to refund the cost of any journals that are returned to us unopened. Shipping will be charged but you will get a refund for the cost of the journal when it arrives back to our shop! Please contact orders@valmariepaper.com to complete your return.