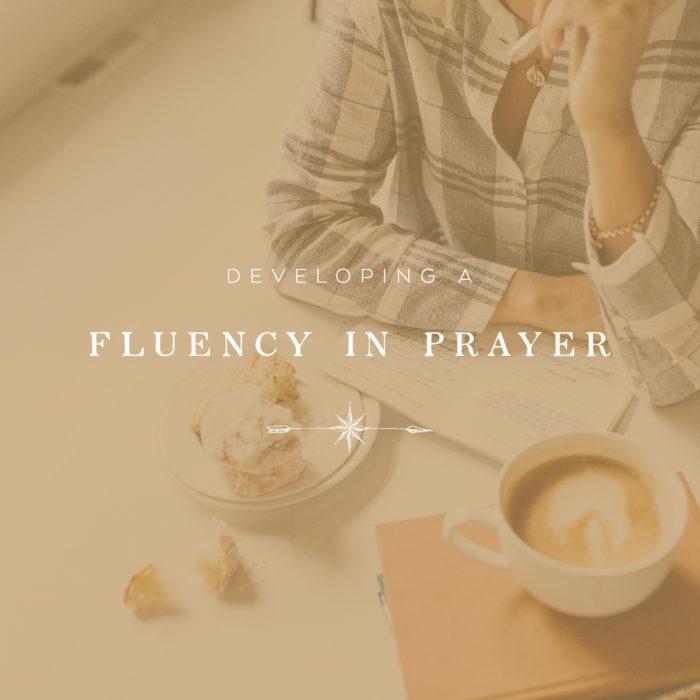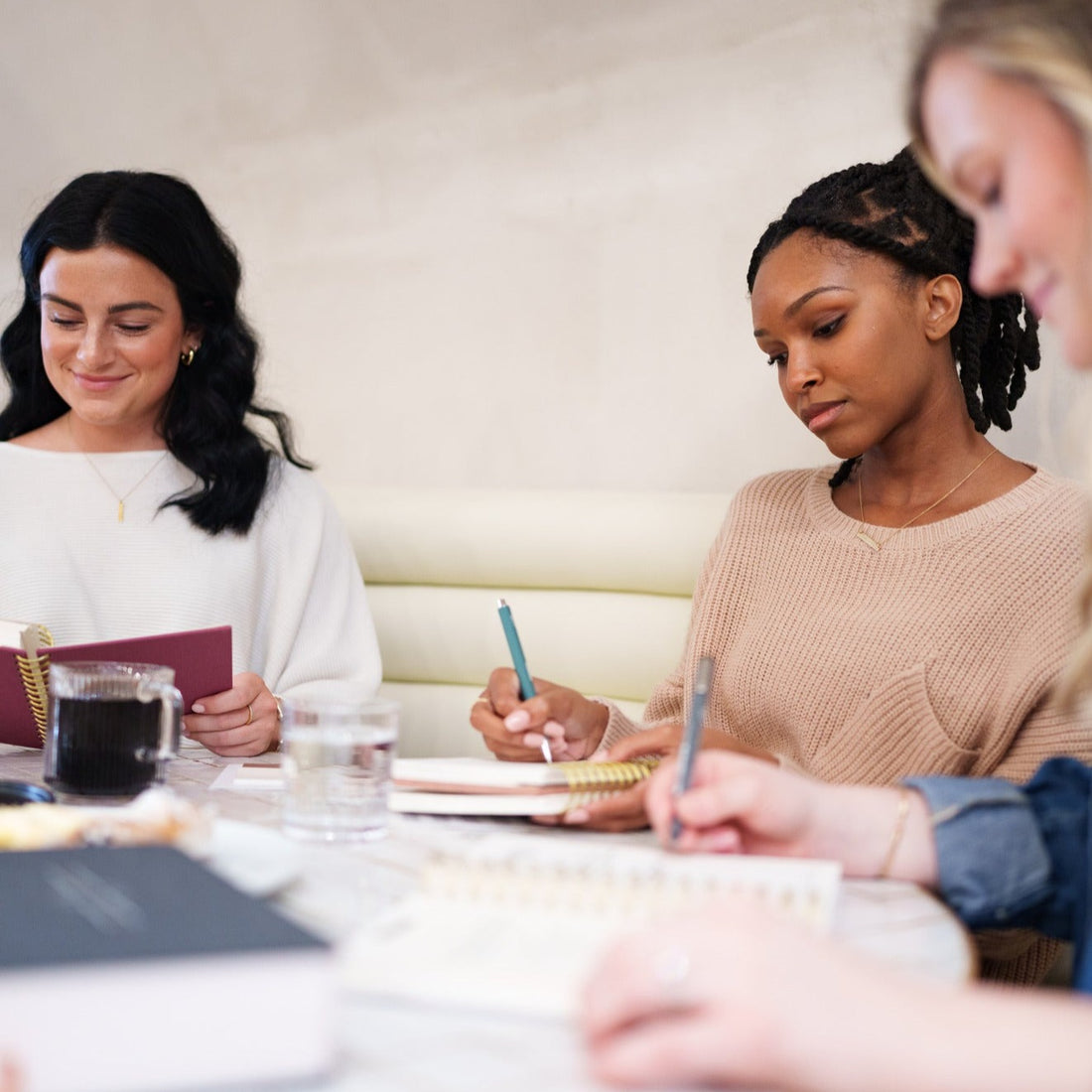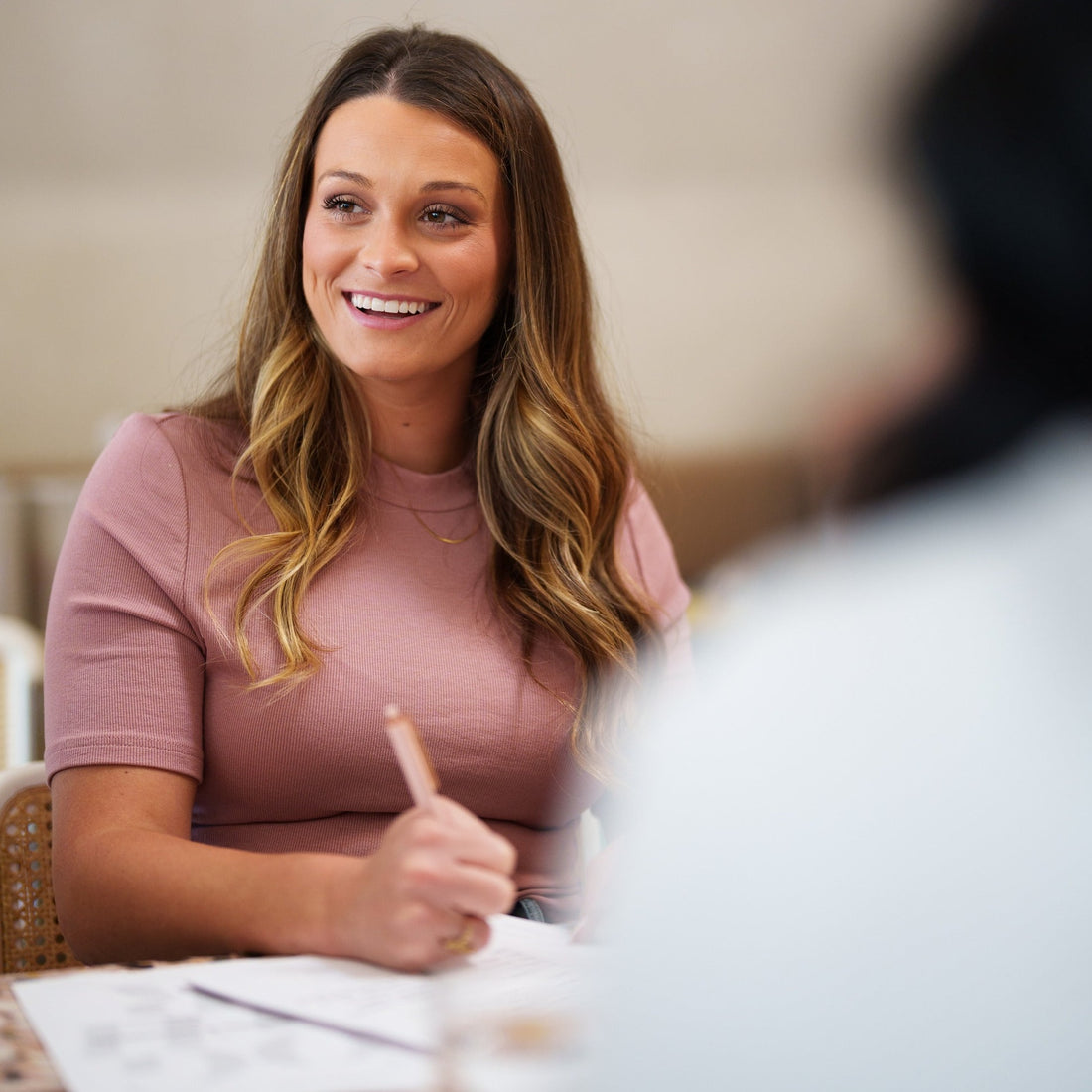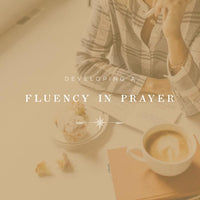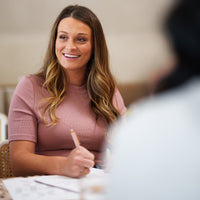 Developing a Fluency in Prayer - Online Lessons and Physical Workbook
We all want a deeper prayer life, but what's the secret to actually making that happen?
For many, growing our prayer life can feel impossible.

That's why I created Developing a Fluency in Prayer!
To help you learn the language of prayer so that you can truly engage in your most important conversation every day.

These are not a college-level lessons on every random fact about prayer.
This is a very practical tool to GET YOU PRAYING steadfastly and with an alert mind.

Prayer is the most important and transforming conversation of our lives.

We cannot afford to keep making the excuse that we just aren't good at it. We are not only disobeying one of God's greatest commands but we're also missing out on one of his greatest gifts, direct access to Himself.

In the 9 modules, I address what's holding us back and provide practical action steps to have you praying like never before. It's time to learn how to speak the language of a lifetime. 
WHAT PEOPLE ARE SAYING:
"It was so insightful and practical explaining the how and why. It was the kick start I needed get into a prayer routine." - Audrey
"I feel more confident and feel like a have a better flow when "talking" to Jesus after taking this course." - Nikole
"My prayer life is more consistent; prayer is more readily on my mind now." - Kelley
THE OUTLINE:
Immerse in the Culture (The Basics of Prayer)
Respect the Culture (The Logistics of Prayer)
Embrace Different Dialects (Prayer Techniques)
Learn Listening Comprehension (Hearing God)
Use the Phrasebook (Prayer and The Word)
Address Language Barriers (Breaking Through Obstacles)
Practice Conversational Speaking (Praying WITH Others)
Become a Translator (Praying FOR Others)
Become Fluent (The Benefits of Consistent Prayer)
WHAT'S INCLUDED:
24+ teaching videos and slideshows
discussion questions to go through the course with your community
practical to-do's at the end of each module to build momentum
a workbook filled with tools to reduce the guesswork and bring clarity
GET STARTED:

When you purchase this online course, you will receive two emails. The first email will be an order confirmation and the second email will be called "Your prayer course login info". If you do not receive your emails within a few hours, please check your spam and promotions folder first. If it's not there, feel free to email info@valmariepaper.com for help!
FREQUENTLY ASKED QUESTIONS:

How long will I have access to the course? Can I go at my own pace?
You can start it at any time and are able to go at your own pace. You'll have access to it as long as the course is available, which we hope is as long as the internet will be around. ;) But since we can't predict the distant future and we like concrete facts, what we can guarantee is having access for at least 2 years.

How can I do this in a group?
The course is 9 modules long, so we suggest doing one module a week! Set aside 1-2 hours during the week to watch the videos (each module's videos combined take about 20-25 minutes) and then go through your discussion questions. Throughout the week, you'll complete the listed activities individually. You'll receive one physical workbook with the course, but you can buy extras HERE! Going through it by yourself? Just turn the discussion questions into journaling prompts and follow the same pattern!

Will there be a Facebook group or message board?
We can say a very intentional "nope!" to that. We've really worked to make it possible for you to create in-real-life community around the course that will exist long after the last slideshow plays.
Mix and match any product for these codes to work! Can not be combined with other codes or marked-down items.
Code 3ORMORE - 15% (Great for last-minute gifts)
Code 10ORMORE - 25% (Great for small groups)
Code 50ORMORE - 33% each (Great for schools or conferences)
We ship out orders every Monday and Thursday. For questions about your order, please contact orders@valmariepaper.com.
We can send a short (1-2 sentence) note with a gift order! Leave the wording you would like in the notes section of your order. We are not able to offer gift wrapping at this time.
ORDERING INTERNATIONALLY? Click here for more details on international shipping!
If you changed your mind, we are happy to refund the cost of any journals that are returned to us unopened. Shipping will be charged but you will get a refund for the cost of the journal when it arrives back to our shop! Please contact orders@valmariepaper.com to complete your return.